Q4 2022 – Q1 2023
Showpad Coach Redesign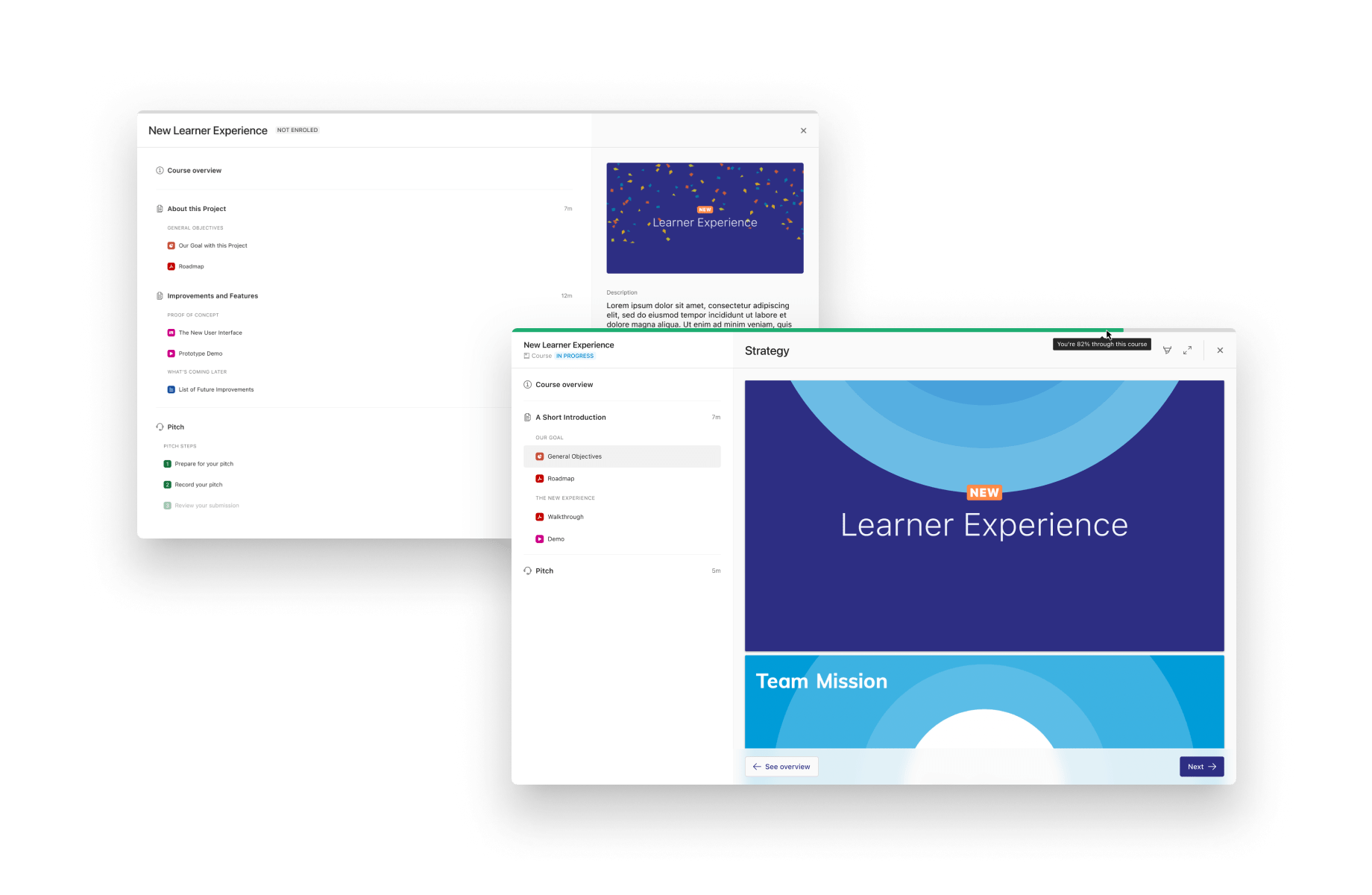 Context
Courses and learning are one of the key offerings of the Showpad product. These came originally through the acquisition of LearnCore in 2018, well before I joined the company.
After the success of our Showpad Video projects, our team grew by a few people and was assigned a timeboxed project: to redesign the learning experience.
Problem
For several reasons, the experience of going through a course in Showpad didn't change much between the acquisition of LearnCore and when I joined the company. That's around four years without much care or attention — there was a lot of work to be done.
Many of the issues people had were well documented, which saved us a lot of time when it came to problem validation.
Most of the problems stemmed from a busy interface with confusing informational hierarchy, unclear navigation, little guidance, etc. Here's some direct quotes from customers:
"I always found strange that [...] we are mixing all information on the right panel."
"[The] navigation is too nested."
"I would expect to see information laid out in a left-to-right layout."
"Understanding progression is very difficult."
"I found it confusing that to go through the slides in a course I need to scroll. I kept clicking the arrow and missing content."
Discovery and ideation
Even though the scope was relatively larger than what he had done with the Showpad Video redesign, we decided to employ a similar strategy: divide and conquer.
So once again, we mapped the user journey, assigned every issue identified during our research, and split it into chunks we could confidently tackle.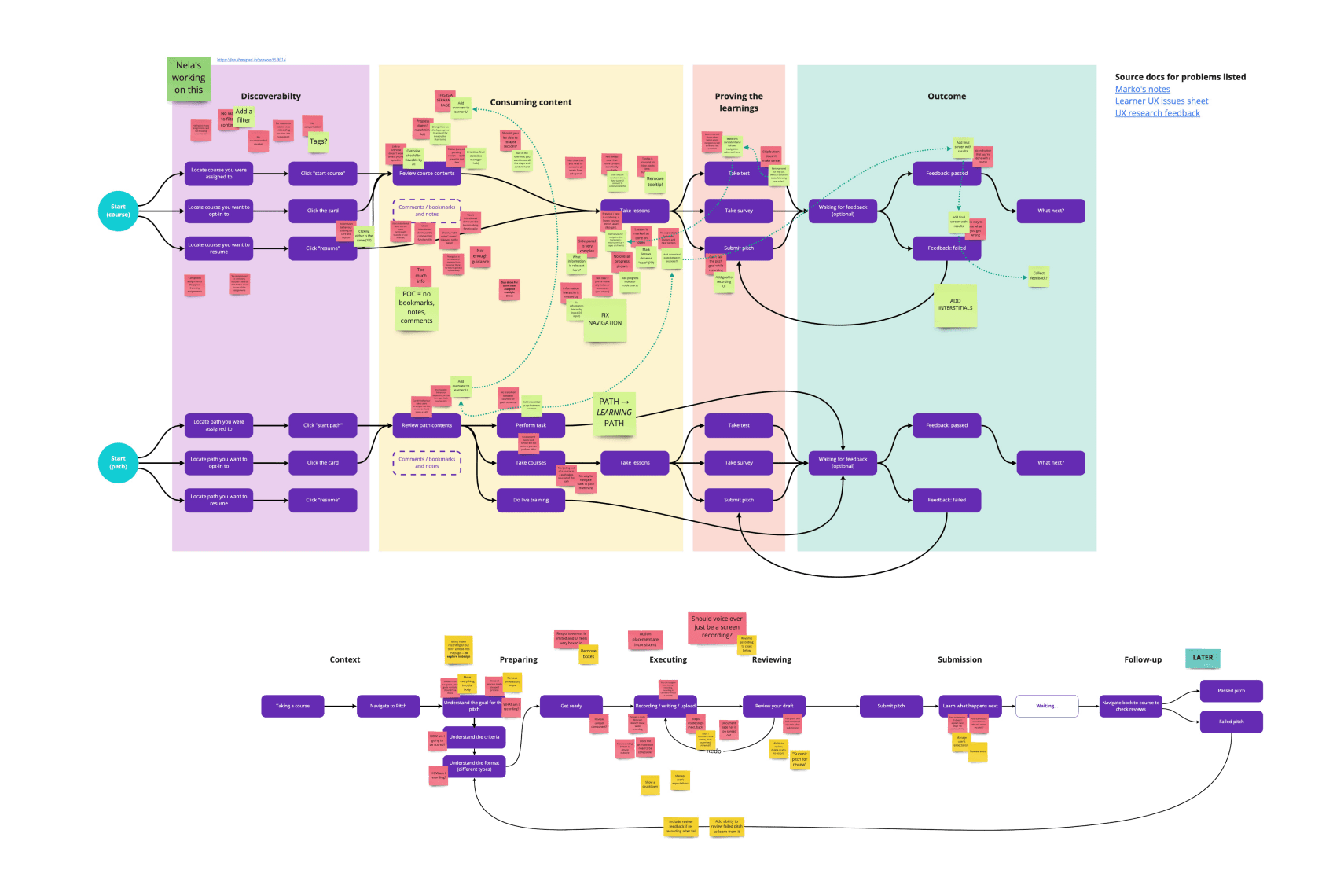 Mapping of user journeys and identified problems.
Final designs
After many (many) rounds of iteration and validation, we arrived at a design that we felt quite confident about. Read along for some of the highlights.
Course overview
The course overview is where you can check the entire contents of a course before you dive in or resume your learning. It's the first screen you see when you click on a course.
Among others things, we: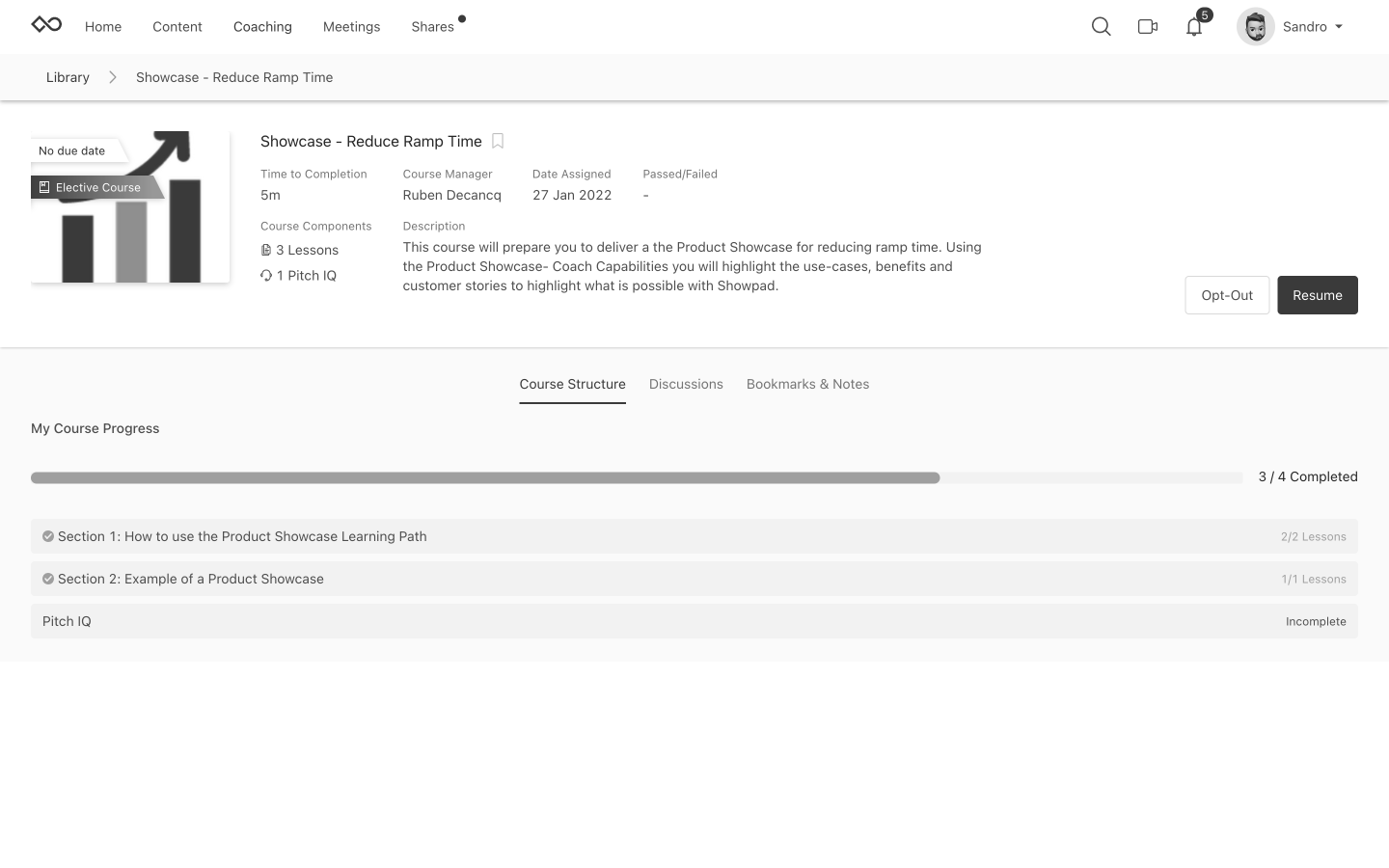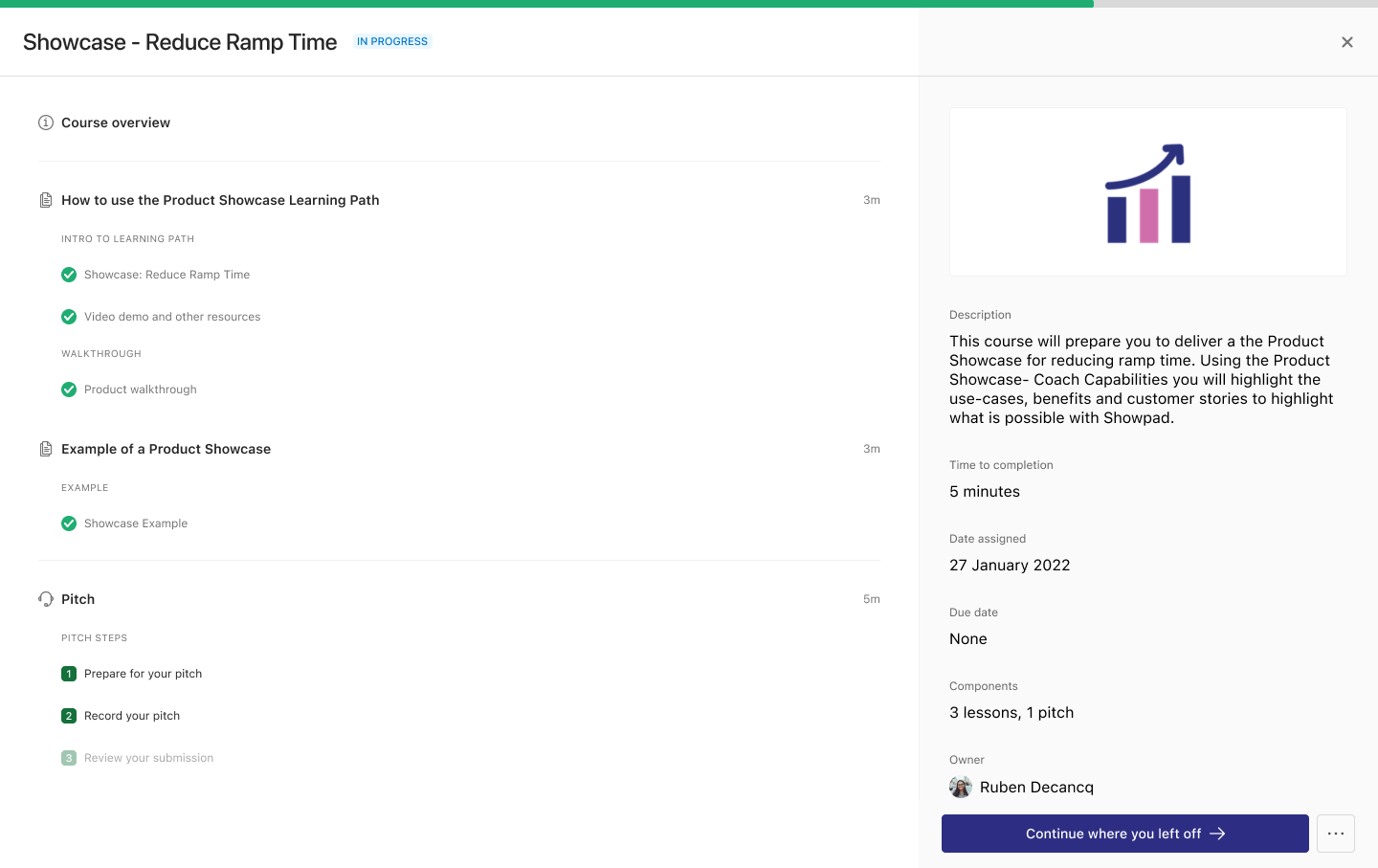 1
2
3
1Made it easier to track progress by keeping the progress bar always visible; before, during, and after you've finished a course.
2Made it easier to parse information by removing clutter and being considerate about visual hierarchy.
3Removed the need for a separate overview page by making it a different state of the learning UI.
Learning
This is the core experience of Showpad Coach: going through a course. Navigation should be as intuitive and frictionless as possible, and content should take centre stage.
Among others things, we: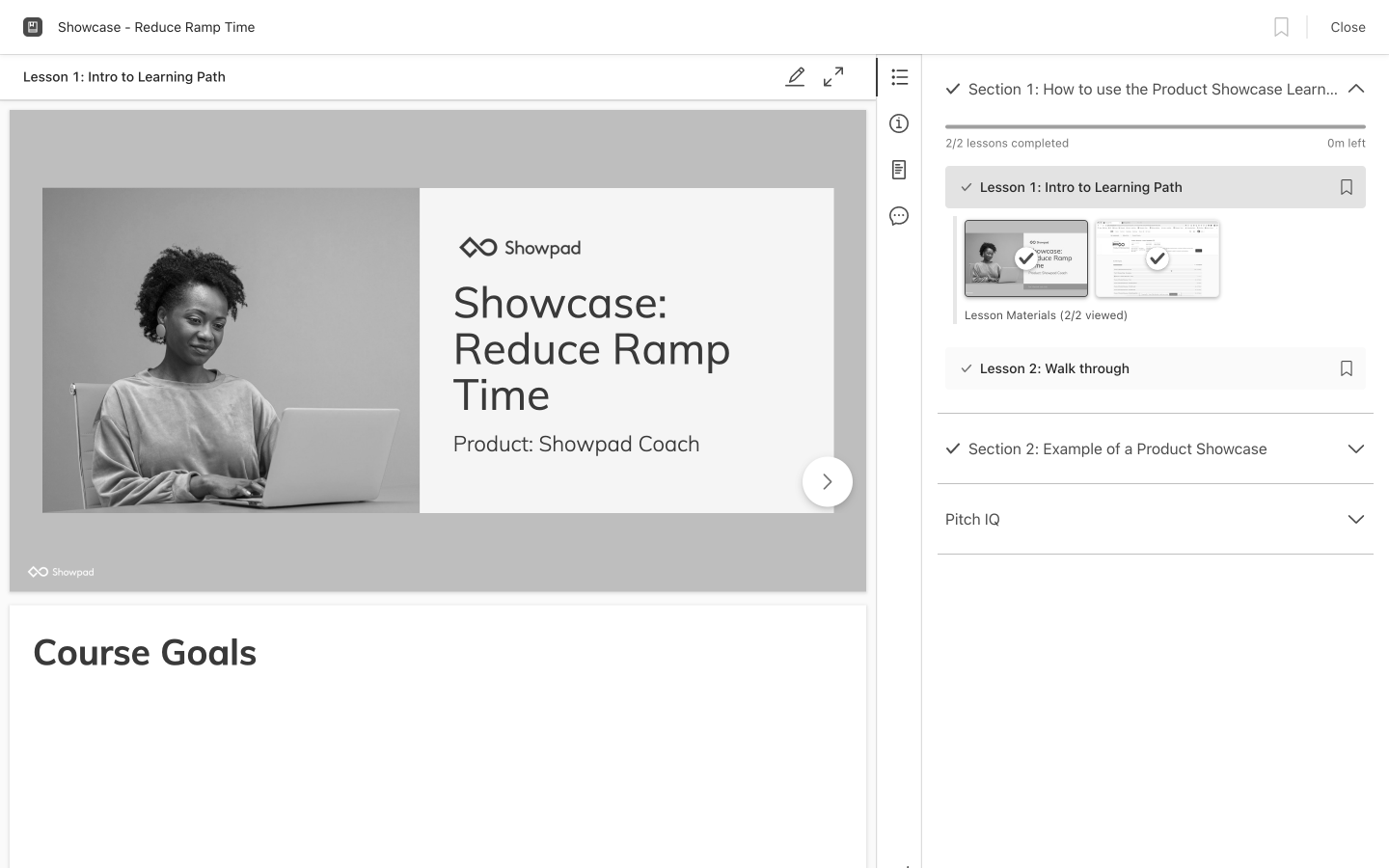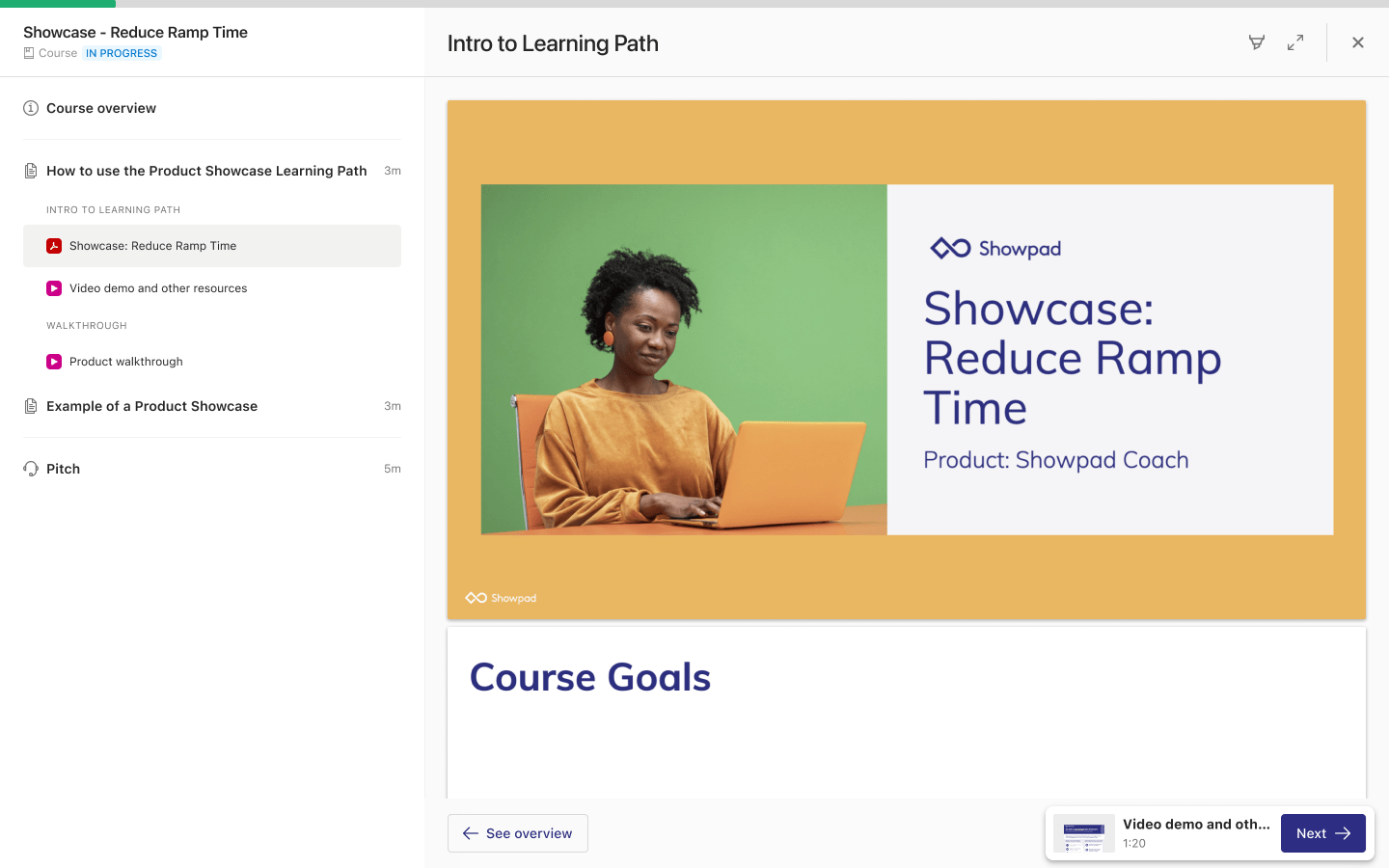 1
3
1Decluttered the table of contents by removing unnecessary elements and moved it to the left to better follow the left-to-right reading direction.
3Gave clearer guidance on what's next by showing thumbnails only when relevant.
Testing and pitching
Testing and pitching (pictured below) are tools to assess and review the users' learnigns after going through a course.
Among others things, we: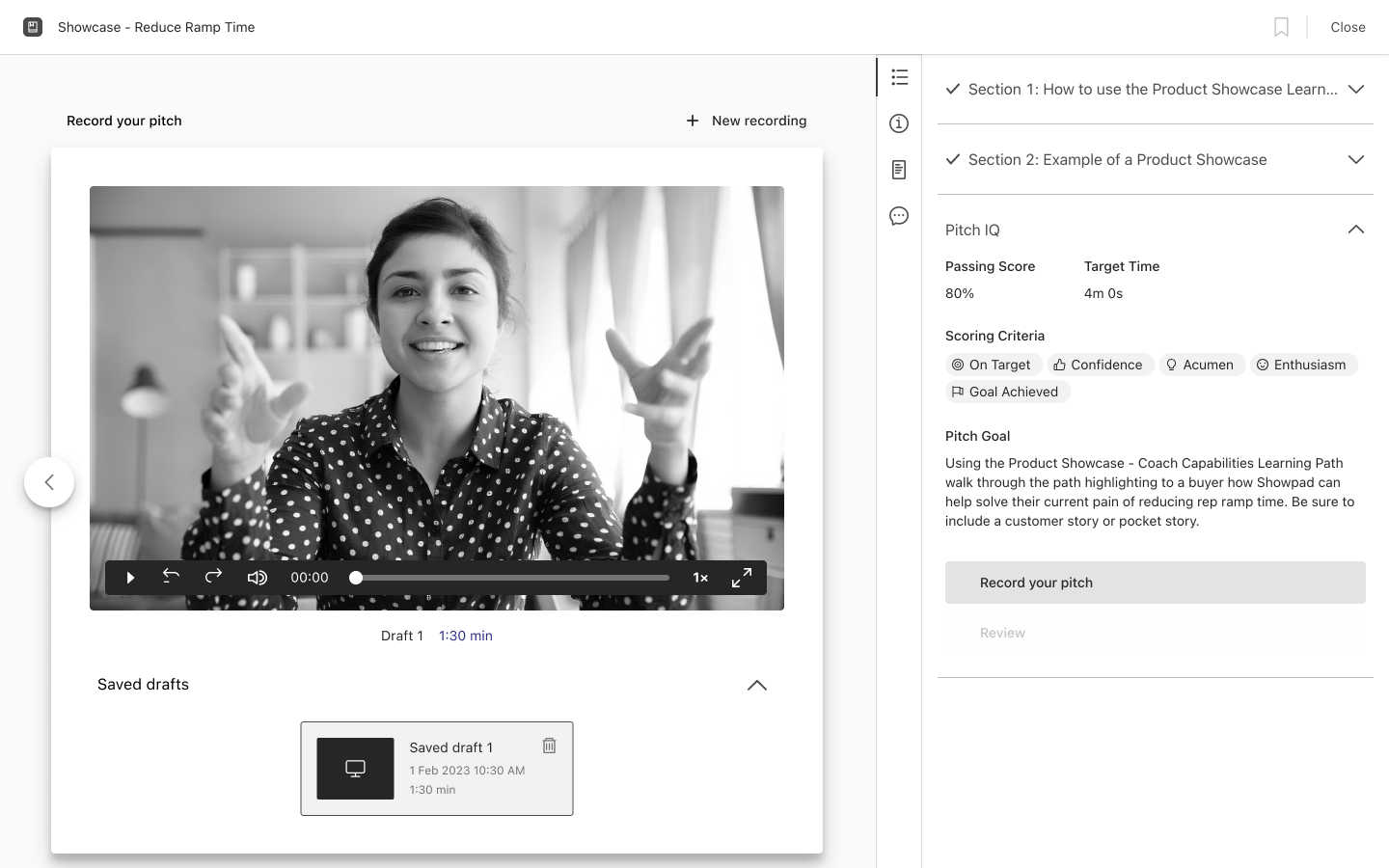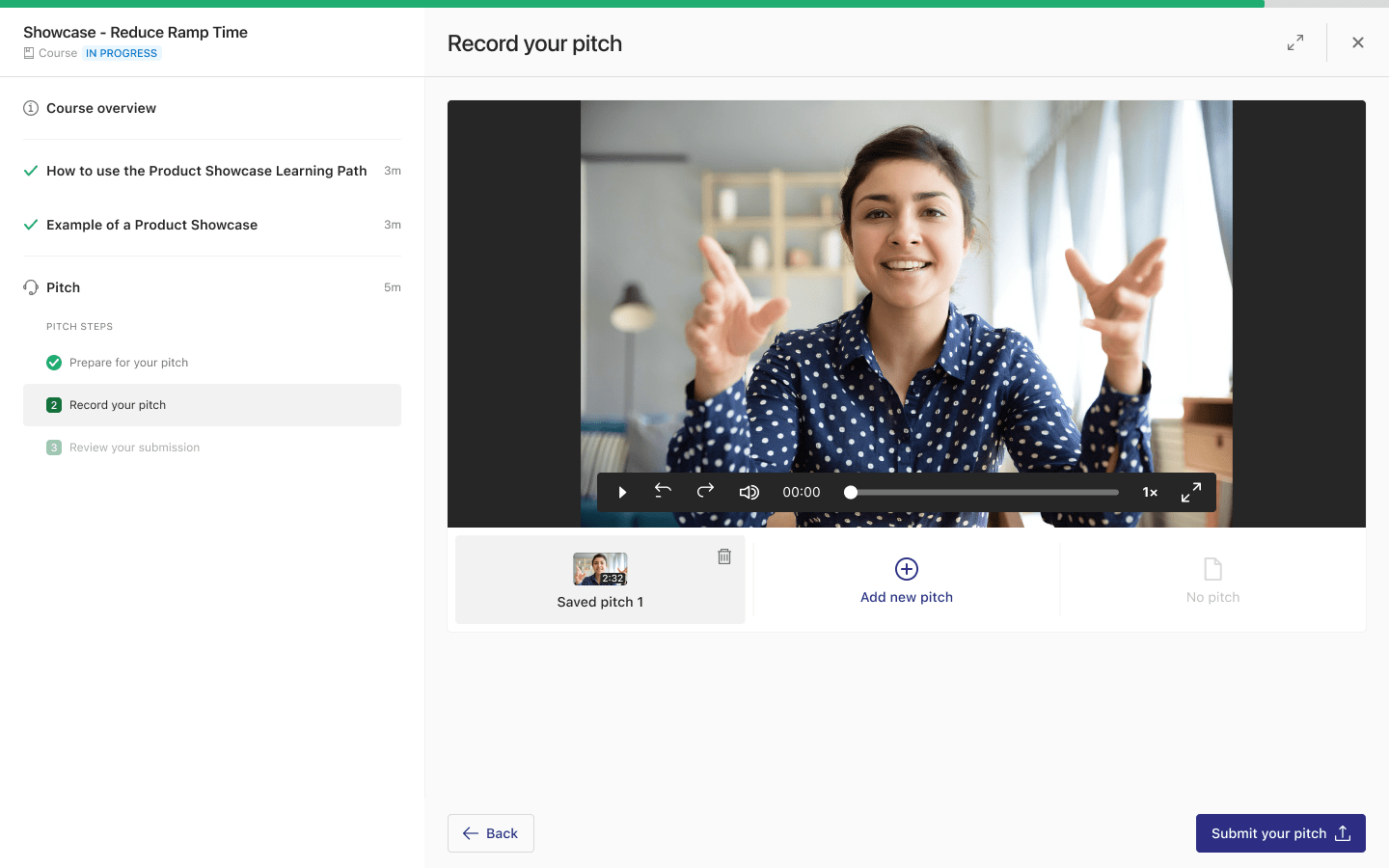 1
2
3
1Introduced a step prior to the test or pitch in order to better prepare the users and communicate what's expected of them.
2Leveraged the technology introduced in the Showpad Video Redesign project to revamp the pitch recording experience.
3Improved the draft management experience by simplifying the process and removing unecessary steps.
Outcome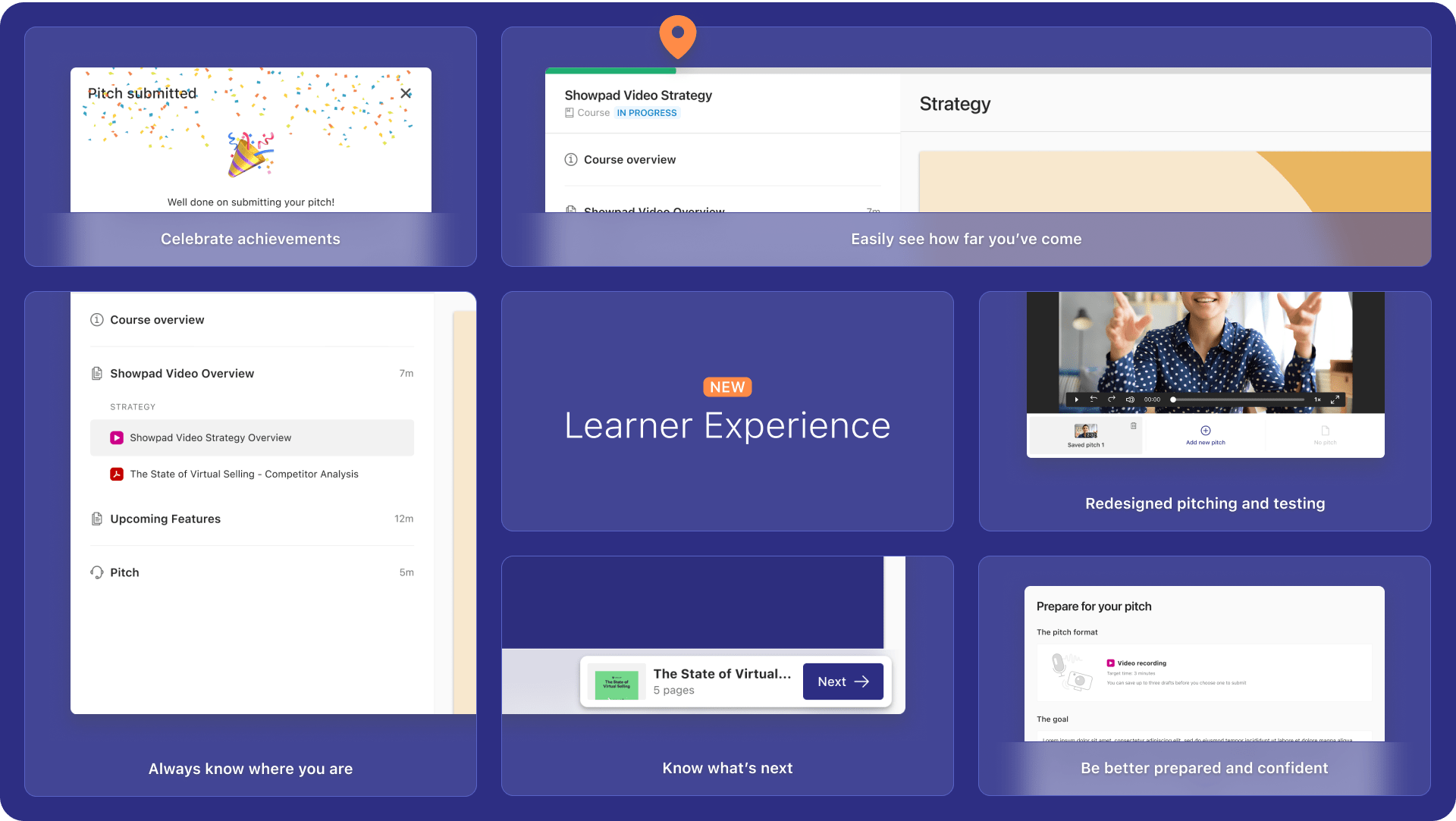 Recap slide used for the Coach Redesign announcement keynote.
Progress on this project was unfortunately pushed back after the team was severely impacted by the Showpad layoffs of late 2022.
After a rocky period, progress has resumed and we're hoping to make this redesign available as a beta for select customers at the end of Q1 2023.