Landing page designed to promote Brastemp's (a subsidiary of Whirlpool) water purifiers.
The purpose of this campaign was to let visitors know where their tap water comes from – from the very origin to all the stops before it arrives at their home.
This landing page was the key component of the campaign and consisted of a simple and responsive infographic showcasing all the information in a concise and engaging manner.
Visit a live, English version here.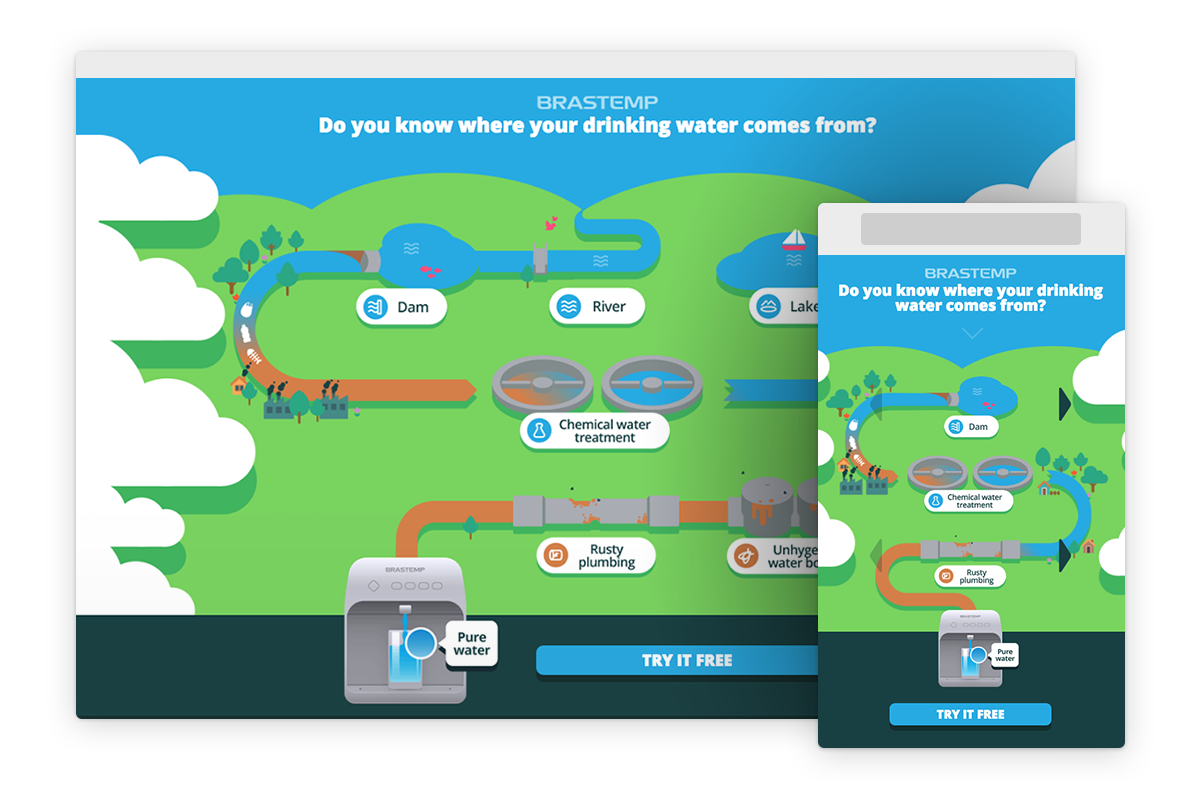 The campaign website (which was originally in Brazilian Portuguese).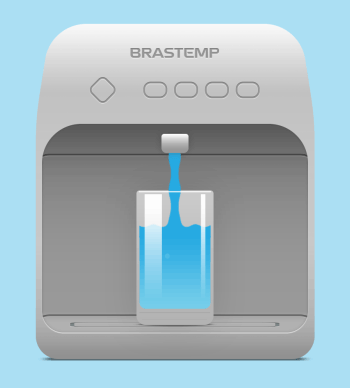 The animated water purifier.