Q3 2020 – Q2 2021
A Brand New Web App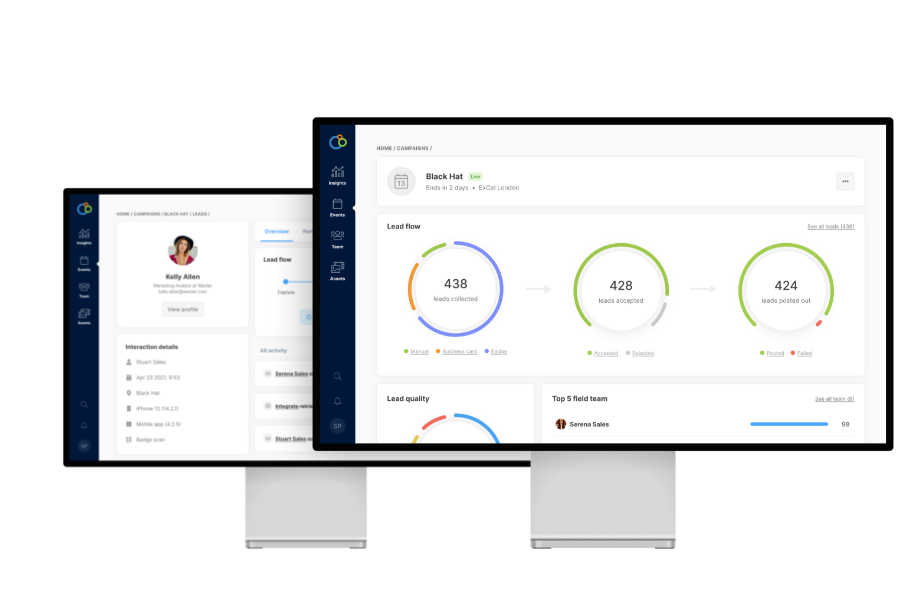 Context
In Q3 2020, we started working on a brand new web platform — a blank slate, a new codebase, and a new visual design language.
It was something that I had been looking forward to ever since I had joined the company 3 years prior but, as exciting as this opportunity was, it was also daunting: just two Product Managers and one Product Designer to redesign a whole new platform? Oh boy.
Discovery and ideation
Naturally, we started with wireframes and refined them through numerous validation sessions we conducted internally and externally.
Almost simultaneously, we were experimenting with directions we'd take the visual design on. We eventually settled for a simple and utilitarian approach that would help us create a consistent look and iterate quickly.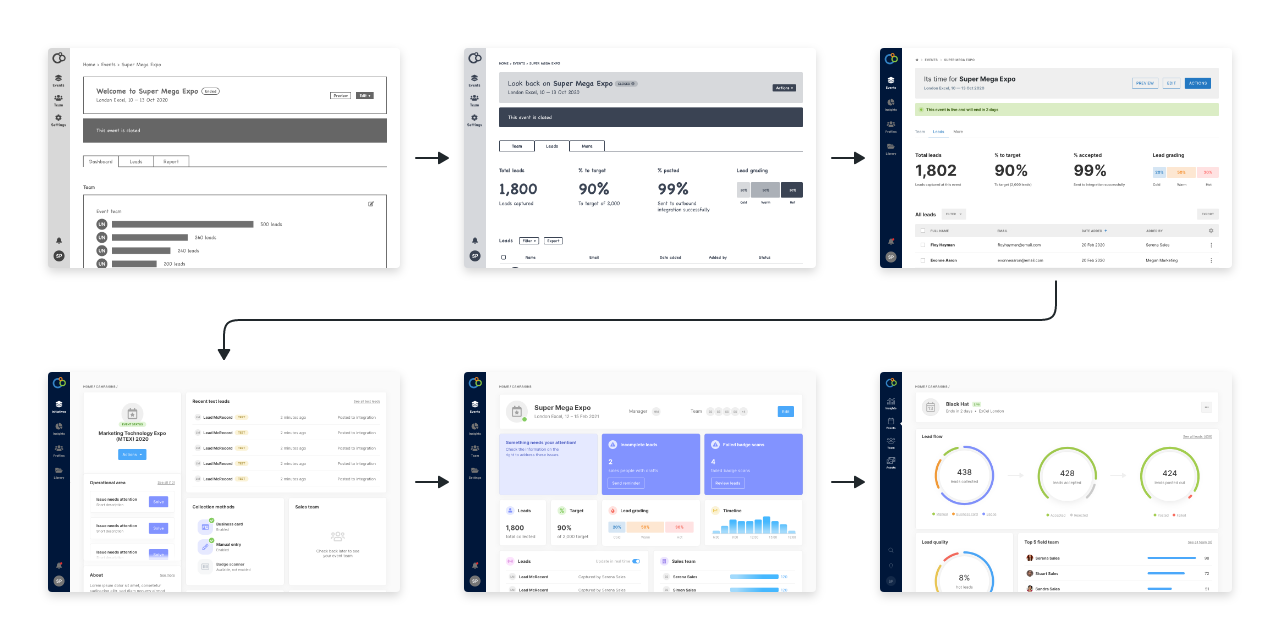 An example of our iterative process.
Outcome
Eventually, as we designed more and more pages (and had some fun validating them), the new platform took shape: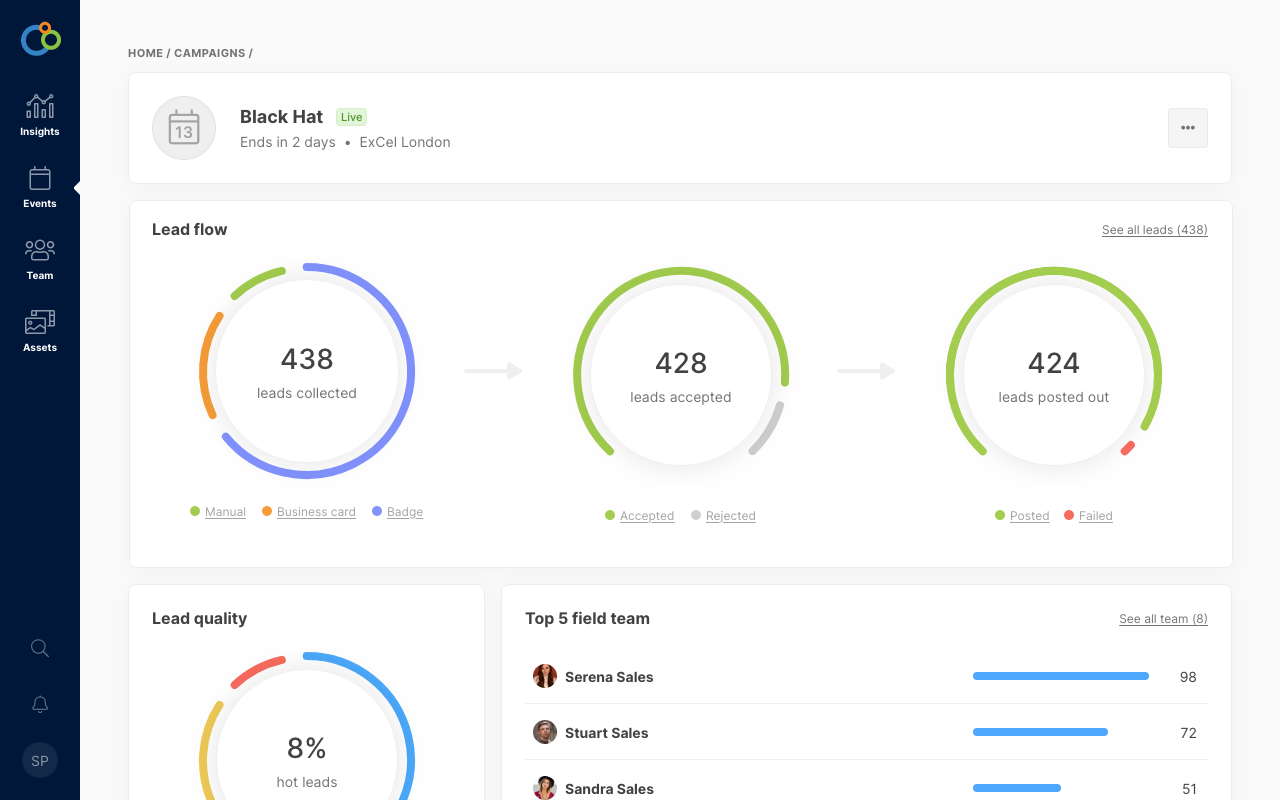 The event monitoring page surfaces all the information you'd need to see how a live event is going.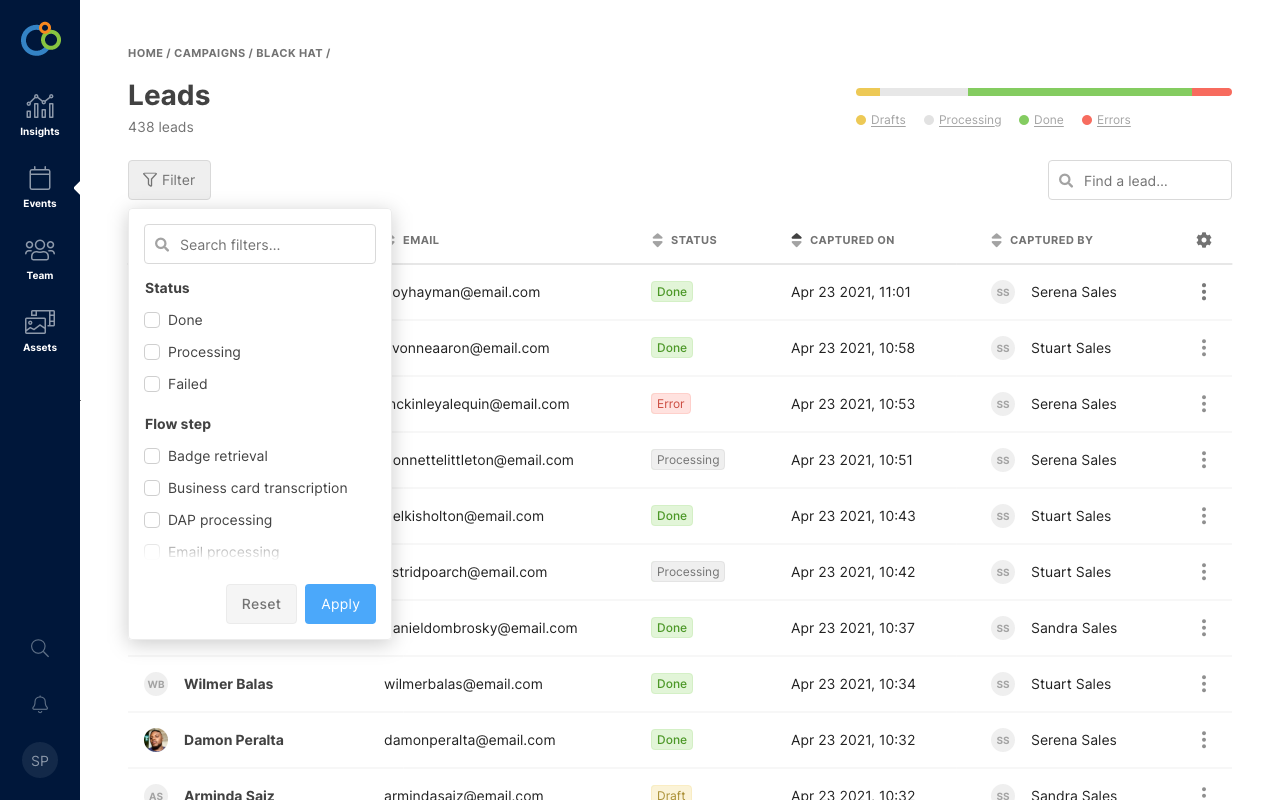 Our leads page offers loads of information and ways to filter and process information.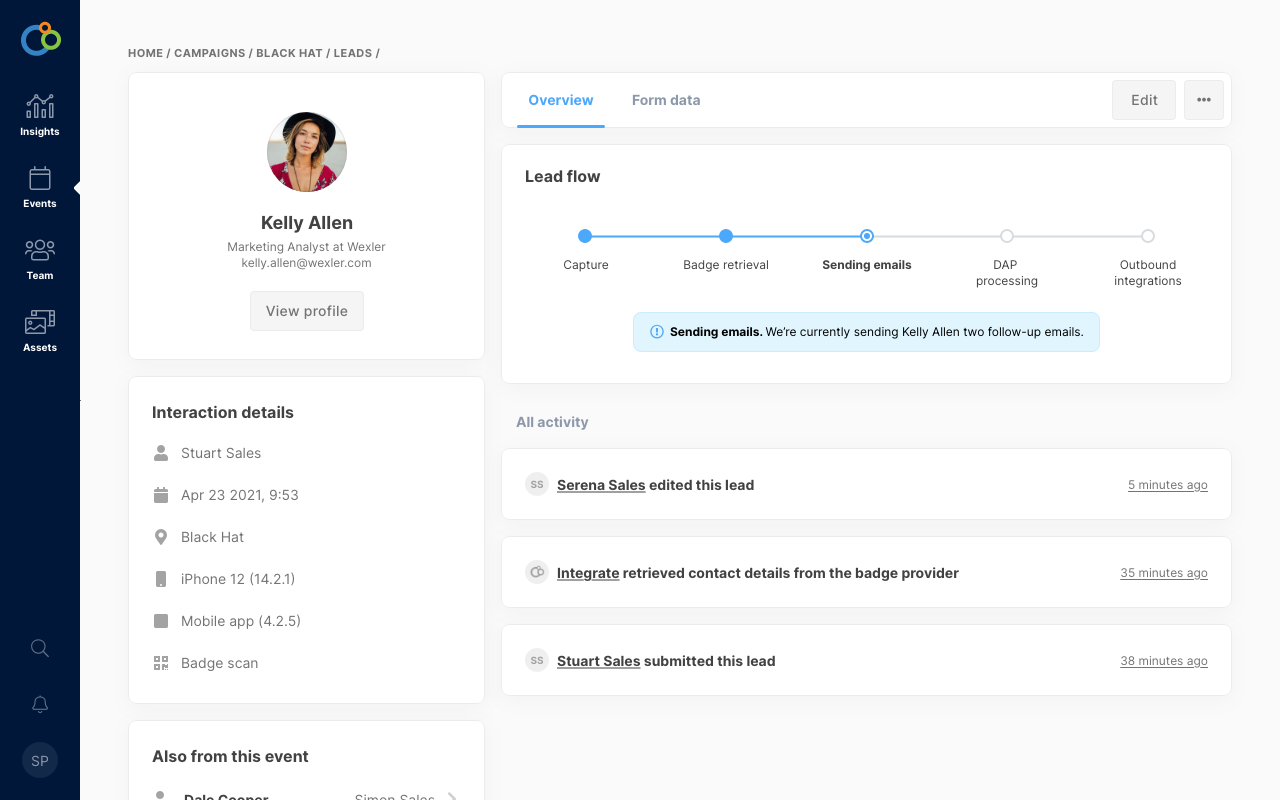 The lead profile page lets users see all information pertaining to a lead — from their qualifying data to all the steps they go in after collection.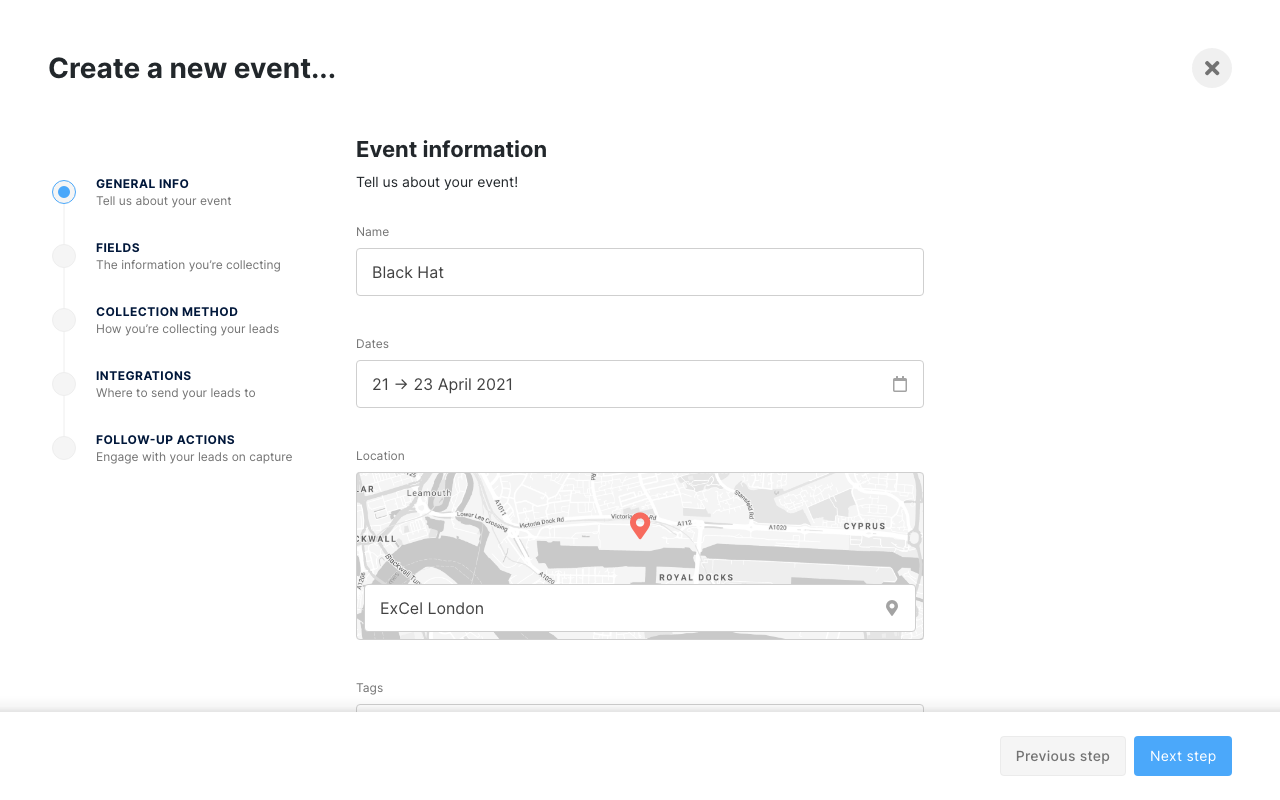 The new builder is intuitive and flexible. Read about how we ran our user testing.
As I'm writing these words, these pages are currently being implemented by our talented engineering team, and I can't wait until I get to play with the final product.