Awarded 2nd place in the 2015 Hackacity hackathon.
The event
Derivå is a prototype developed as part of the very first edition of Hackacity — a hackathon in which city-wide APIs are opened up to let teams develop ideas with the goal of improving people's lives through data.
The team
My team was just two people:
Pedro Borges, software engineer and colleague at SMARKIO
And me, product designer
The idea
Our idea offered users information on what best places to visit based on a preselected set of parameters. One of the key aspects of the app was facilitating the discovery of new places and new, interesting things about the city that the users wouldn't have otherwise.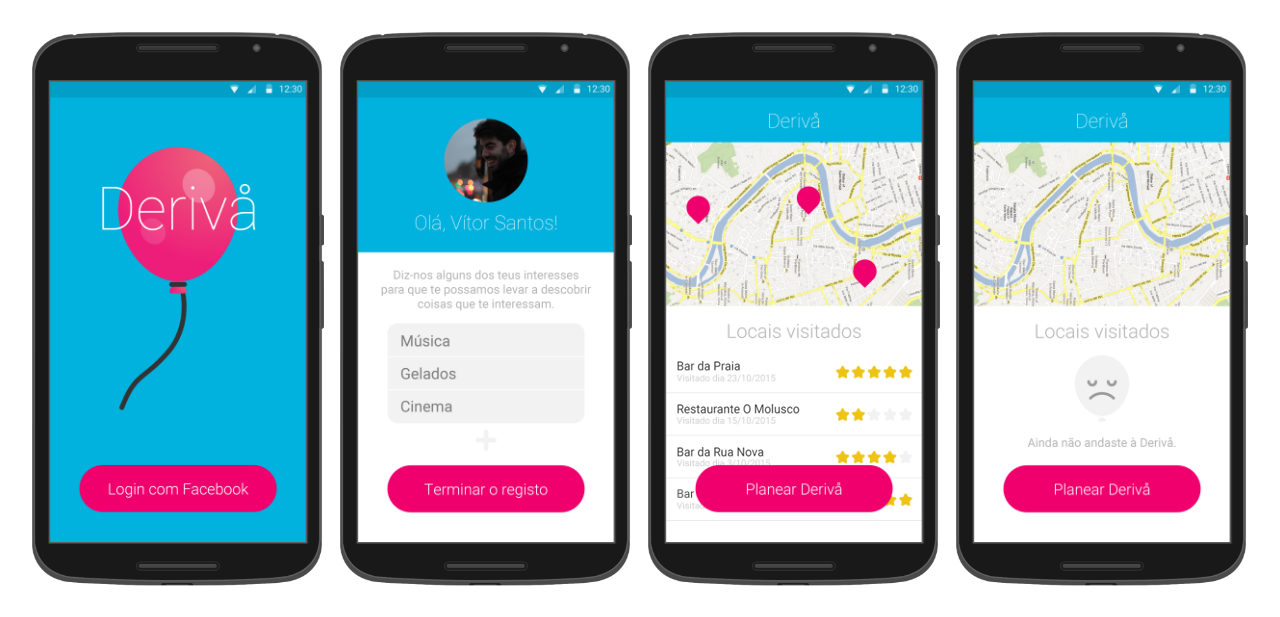 The Derivå prototype.
Deriva means "to wander" in Portuguese.
We built a functioning prototype that was awarded 2nd place and garnered interest from potential investors.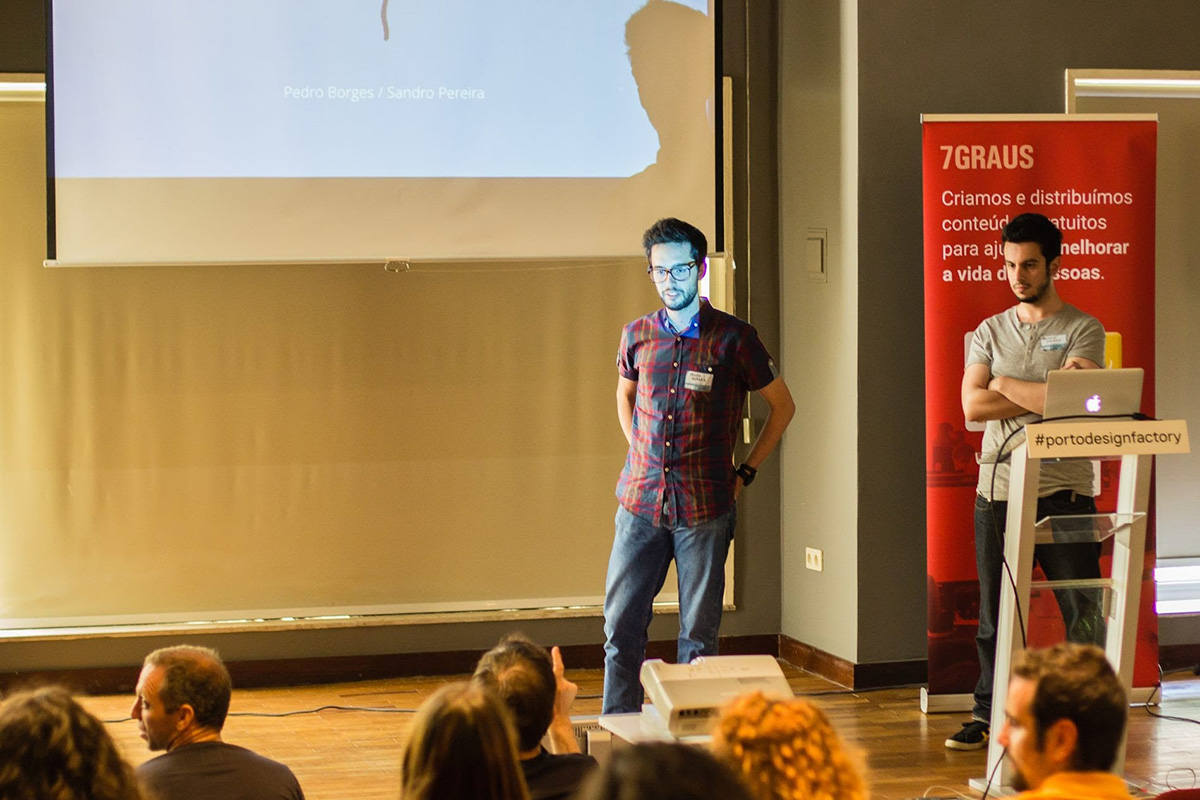 That's me and my friend Pedro on stage, presenting the project to an eager audience.
Development on this project is currently on hold.