During my brief stay at Adclick — before moving to SMARKIO, its SaaS sister company — I was responsible for modernising the logo, establishing brand guidelines, and designing a company mascot, among other tasks.
Branding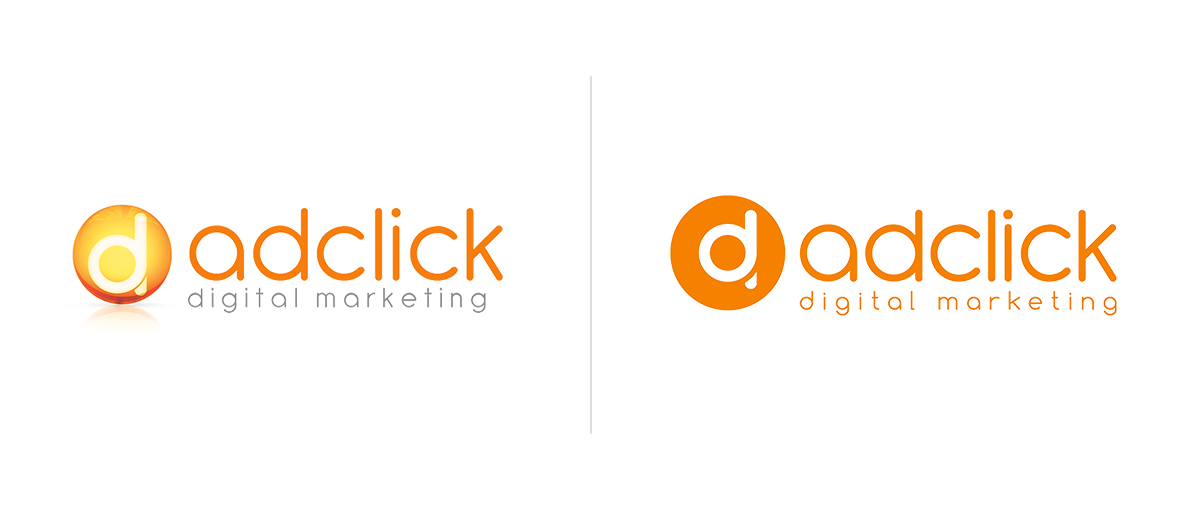 Old Adclick logo on the left, modernised version on the right.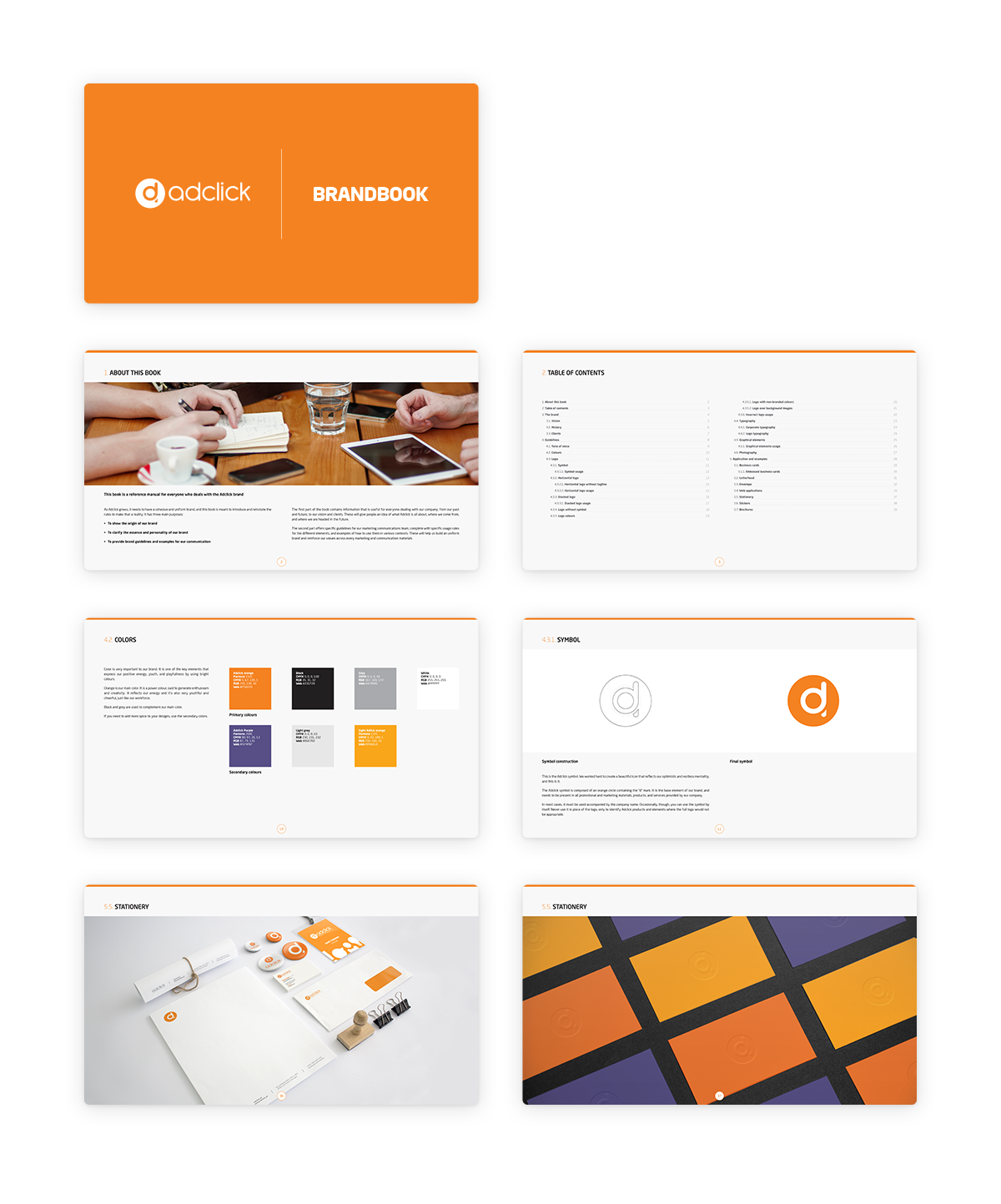 Sample pages of the Adclick brandbook.
Motion graphics and illustration
The Adclick mascot in its very first appearance.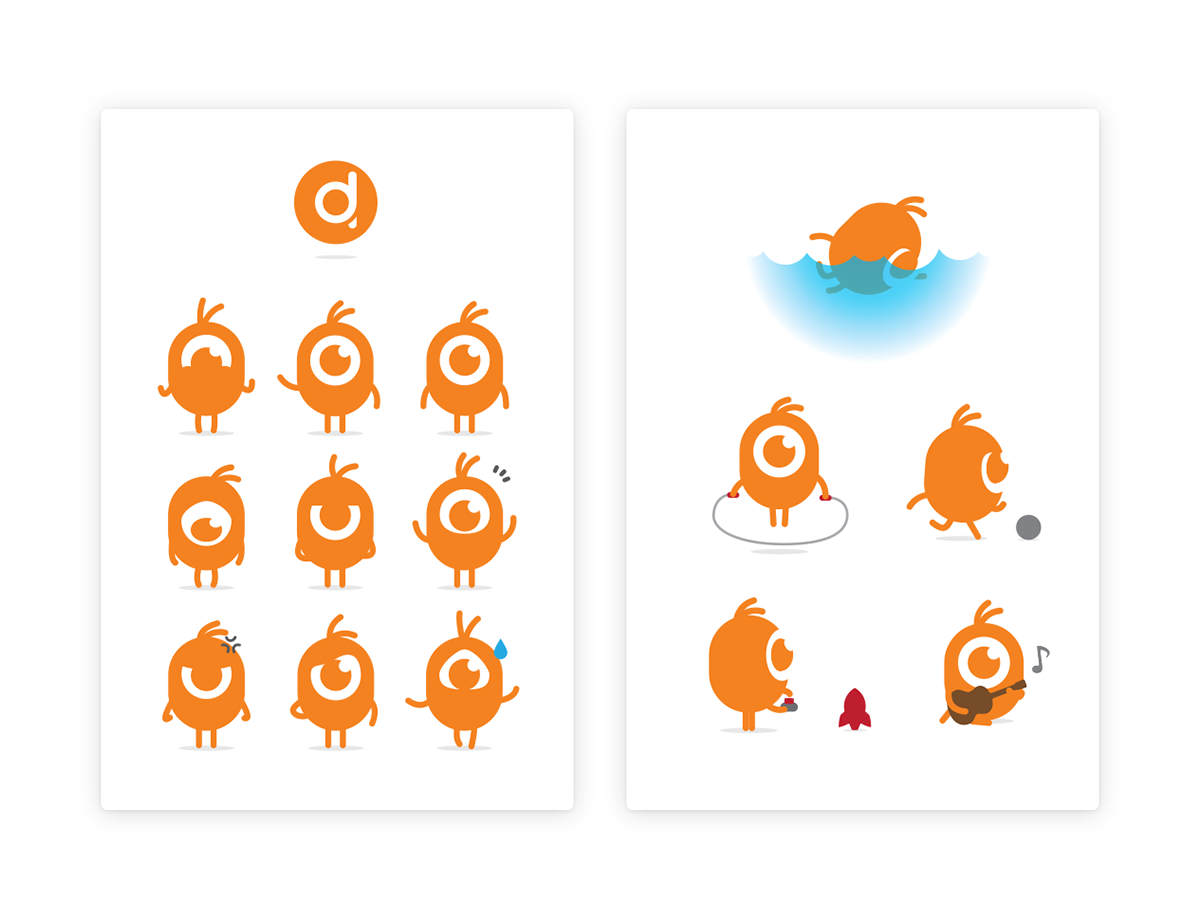 Mascot expression and activities study.